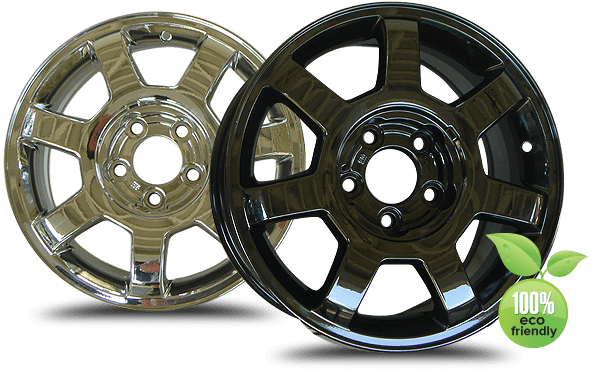 PVD Chroming
Kwicksilver uses a new chroming method based on physical vapor deposition (PVD). This is the new standard in this kind of finish. Traditional chroming methods are outdated and hazardous. Our PVD chroming service is 100% environmentally friendly, using no hazardous materials and producing no hazardous waste.
Better still, PVD has a 5 year warranty (typical chrome is 1 year) and its sealing properties prevent oxidation of the wheel that would otherwise result in peeling and pitting, especially under winter conditions. PVD coatings are also 80% lighter than traditional chrome.
Kwicksilver is offering PVD chroming in traditional bright finish (ice) and a darker finish (black ice). Turnaround time is approximately 5 days to strip and 5 days to coat.